PE Tying Tape
DIA FLAT Series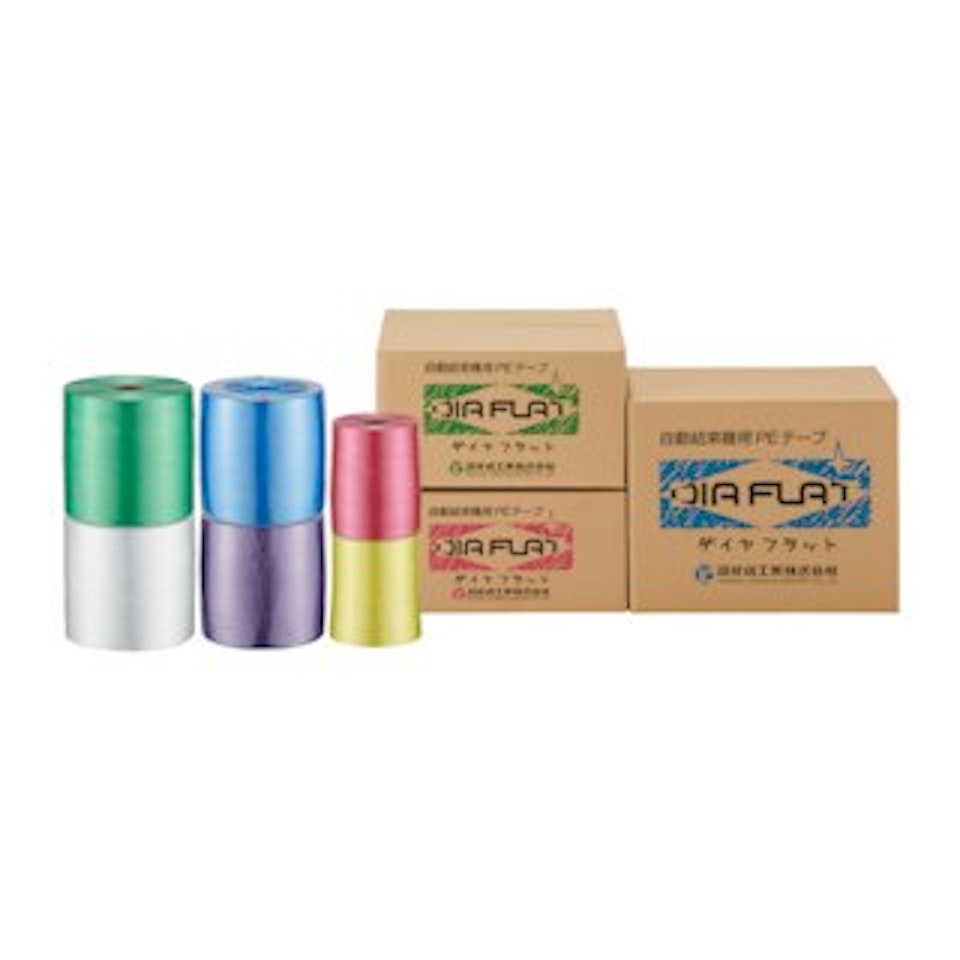 Features
DIA Flat Series is the industry leader in high-quality PE Tying Tape for automatic tying machines.
With a wide variety of size and colors are available and you can choose for you best of your needs. This PE Tying Tape designed for automatic tying machines can be used for bundling cardboard and publications, and various applications.
Additionally, its excellent weather resistance allows it to be used as strings for agricultural usage.
Usage
Tying a bundle of cardboards
Tying a bundle of books
Tying a bundle of linen goods
Supporting Strings for agricultural produces
Specification
Type
Strength (kgf)
Length (m/kgf)
Paper Core
No Paper Core
2 KG
12 rolls/case
5 KG
4 rolls/case
6 KG
4 rolls/case
#28
15
1,850
◯
N/A
◯
#35
18
1,575
◯
N/A
◯
#50
24
1,150
◯
◯
◯
* Color Variation : White, Yellow, Red, Blue, Green
All product categories
.... including sales in Japan